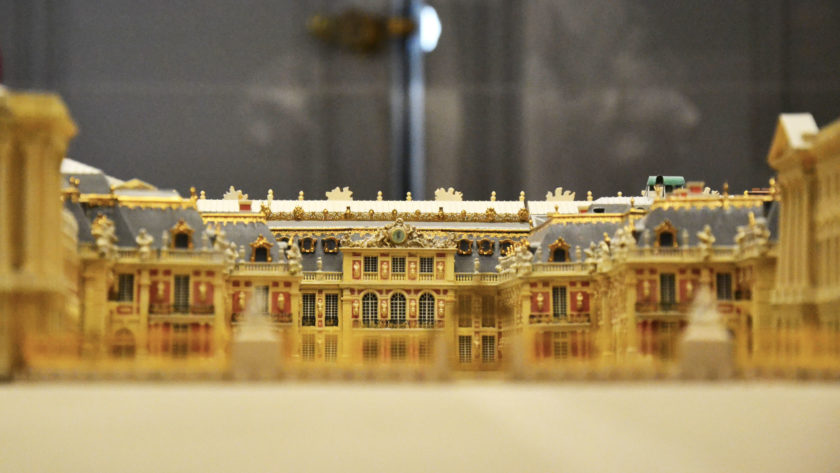 Updated: April 7, 2020
Why is this article in French?
Our flagship program, CUPA Immersion, and our Summer Program are entirely in French. From time to time, we publish articles that adhere to the language pledge we have students sign (yes, yes, they sign a language pledge). For those of you who don't speak French (yet), we've included a summary:
Because of the Covid-19 epidemic, the French government has officially put in place confinement measures for the whole of France. One of the happy side effects of these temporary closures has been the virtual access to some of the world's most prestigious cultural institutions. Below, you'll find a selection of our favorite museums, concert halls, and monuments in France that have wonderful online resources.
_ _ _
Depuis plusieurs semaines, le monde découvre une nouvelle façon de vivre. Cette crise sanitaire à l'échelle globale a mis un frein à nos routines et nous oblige à nous adapter à une réalité inédite. À quelques jours du milieu du semestre, nos étudiants du printemps ont été contraints de rentrer chez eux.  Cet événement est à la racine d'un nouveau type de programme : l'immersion à distance. Bien sûr, c'est un concept contradictoire et heureusement transitoire. Nous faisons partie de ce camp d'optimistes qui croit que les efforts collectifs de confinement auront raison de ce virus et que quand la vie reprendra, nous, en tant que société, serons plus bienveillants et plus responsables.
Pour nous consoler, nous nous focalisons sur les bienfaits de cette crise. À Paris, selon Airparif, la pollution a chuté. On ralentit, on se donne le temps de réfléchir et on réapprend à apprécier les belles choses. Le moment est propice à découvrir des trésors culturels qui sont pour beaucoup inaccessibles. En effet, un des effets secondaires inattendus du confinement a été l'ouverture massive et virtuelle de plusieurs institutions culturelles à travers le monde. Nous vous encourageons à y faire un tour depuis le fond de votre canapé et de découvrir ces bijoux français. Cette liste n'est qu'une petite sélection.
Les Spectacles
L'Opéra de Paris : Des ballets, des opéras, des concerts. Une réputation mondiale, si ce n'est la meilleure ?
La Philharmonie de Paris : Des concerts joués par l'Orchestre de Paris, une série documentaire…
La Comédie-Française : Théâtre mythique et historique (celui qui a mis en scène les pièces de Molière pour la première fois) qui propose une programmation familiale et pédagogique.
Les Musées
Le Centre Pompidou : Art moderne, art contemporain, visites d'exposition, podcast et MOOCs…
Le Louvre : C'est le musée le plus visité dans le monde ! Des visites virtuelles, des explications d'œuvres, l'œuvre du jour, un podcast…
Les lieux historiques et les ressources :
Château de Versailles : Visite virtuelle grâce à Google Arts & Culture (plein d'autres monuments peuvent se visiter de cette façon), des vidéos sur l'histoire du château sur Youtube, les collections en ligne…
BNF (Bibliothèque nationale de France) : Des milliers de ressources consultables en ligne, des conférences filmées, des podcasts…