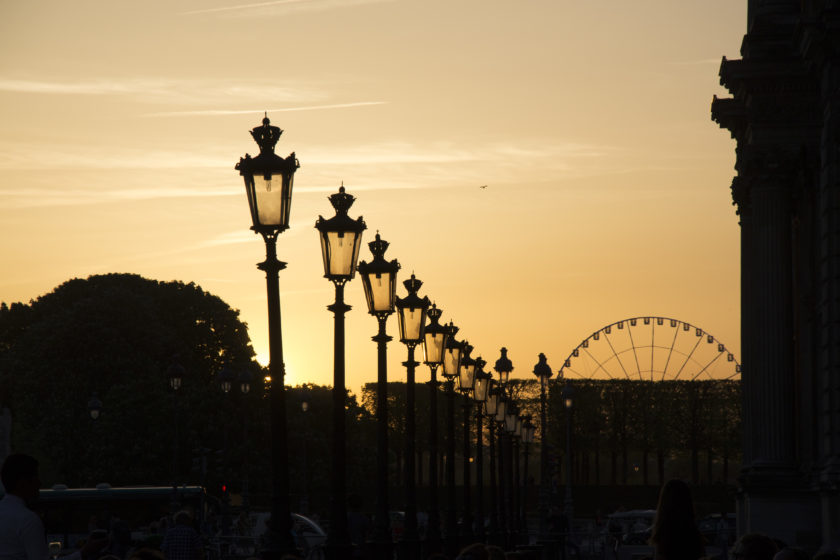 March 13, 2020
Following various announcements from American universities, the White House, and most recently, President Macron, CUPA's spring 2020 students are leaving France, with many having already arrived in their respective hometowns. We are deeply saddened to see our students leave. However, the Covid-19 pandemic is unprecedented, and we know that the emotional support students will have being close to family and friends in familiar surroundings will be essential to maintaining their well-being at this time. CUPA will continue to ensure the academic portion of its programs by organizing remote learning alternatives. We will continue to communicate with the students throughout the Spring term to offer them a solid framework for the continuation of their academic semester.
Covid-19 Update (March 11, 2020)
Below you will find an FAQ about CDC and French crisis guidelines and important information concerning academic credit.
FAQ Covid-19 and CUPA Response
Short answer
Each "stade" or stage serves to define the evolution of the epidemic and to make resources available.
Stade 1: The virus is present only as imported cases. Goal = limit the virus by isolating imported cases, i.e., quarantine.
Stade 2: The virus is present in clusters. Goal = limit the virus to clusters, slow the spread of the virus, manage health resources.
Stade 3: The virus is circulating in the territory. The origin of the virus in a specific person is difficult to determine. Goal = attenuate the effects, mobilize health professionals and resources, organize and prioritize the care of patients.
Long answer
As covid19 has spread across Europe, we have heard a lot about "stades" 1, 2, and 3 in France. These stages are a way of classifying the evolution of the epidemic and of allowing the government to put in place certain measures, such as loosening certain labor laws, in order to respond effectively to the health crisis.
Stade 1 is declared when a contagion is only present in people who came into contact with it outside of the territory. The goal of declaring this stage is to stop the contagion from going beyond imported cases. The government mobilizes health workers to isolate the patients, quickly identify points of contact, and treat the most serious cases in facilities that are equipped to do so.
Stade 2 refers to the moment when the contagion has moved from imported cases to people within the territory. The goal of declaring this stage is to limit and slow the spread of the contagion. At this stage, health workers and the government have identified clusters, and their goal is to treat these clusters and geographically contain the virus. If possible, the measures put into place during stage 2 are meant to prevent stage 3 (active circulation of the virus within the territory).  Strict limitations to gatherings, transportation, and the closing down of schools are possible, but mainly in the regions where there are clusters. The government also decided to enact national restrictions to gatherings in enclosed spaces of over 1000 people. By slowing the spread of a contagion, the government and health workers can better manage available resources.
Stade 3 means that the virus is no longer limited to a small number of geographical clusters. The contagion is now circulating within the general population on a national level. The goal of stade 3 is to attenuate the effects of the epidemic, to mobilize all health professionals, and to organize the treatment of patients depending on the seriousness of their case.
A stade 4 does exist, and it is characterized by the progressive decline in cases and the return to a normal health situation.
Sources:
https://www.lemonde.fr/les-decodeurs/article/2020/03/05/coronavirus-a-quoi-correspondent-les-trois-stades-du-plan-d-action-contre-l-epidemie_6031948_4355770.html
https://www.gouvernement.fr/info-coronavirus (Navigate to « Les réponses à vos question » and click on « plan et gestion de crise »
No! CDC levels and French Government stages are not the same thing.
On the CDC website, levels refer to travel advisories, and the precautions individuals should take regarding specific countries. In the CDC Pandemic Influenza Plan, the vocabulary that most closely relates to the French epidemic "stade" is "domain."
Watch Level 1 (Green): Practice usual precautions for this destination, as described in the Travel Health Notice and/or on the destination page. This includes being up-to-date on all recommended vaccines and practicing appropriate mosquito avoidance.
Alert Level 2 (Yellow): Practice enhanced precautions for this destination. The Travel Health Notice describes additional precautions added, or defines a specific at-risk population.
Warning Level 3 (Red): Avoid all non-essential travel to this destination. The outbreak is of high risk to travelers and no precautions are available to protect against the identified increased risk.
France is currently a Warning Level 3.
https://wwwnc.cdc.gov/travel/destinations/traveler/none/france?s_cid=ncezid-dgmq-travel-single-001
Sources:
https://wwwnc.cdc.gov/travel/notices#travel-notice-definitions
https://www.cdc.gov/flu/pandemic-resources/pdf/pan-flu-report-2017v2.pdf
Yes. We have had experience with academic interruptions in the past due to prolonged strikes, and we were able to find solutions that allowed all students to get credit for their semester.
CUPA is in constant contact with your home universities, and we will do everything in our power to ensure that you get credit for your semester, no matter what happens moving forward. Ultimately, the decision to grant credit for your semester lies with your home universities. That being said, the feedback from your home universities indicates that they understand the circumstances and approve our academic contingency planning.
Should you need to go home, or if classes are temporarily canceled here, our close contact with your professors and universities in France will allow us to make sure that sufficient material is provided, for example, via Moodle. Some French universities, including Paris College of Art, are also preparing for the possibility of holding classes remotely. For Immersion Program students, following your projet de travail will provide you a solid framework for autonomous learning should that be necessary, and we will oversee your progress.
As we have said in past announcements, we are moving forward with the semester as planned. As the situation evolves, we will adapt and find the necessary solutions so that you can complete your semester.