A day in the life of Sarah Qadir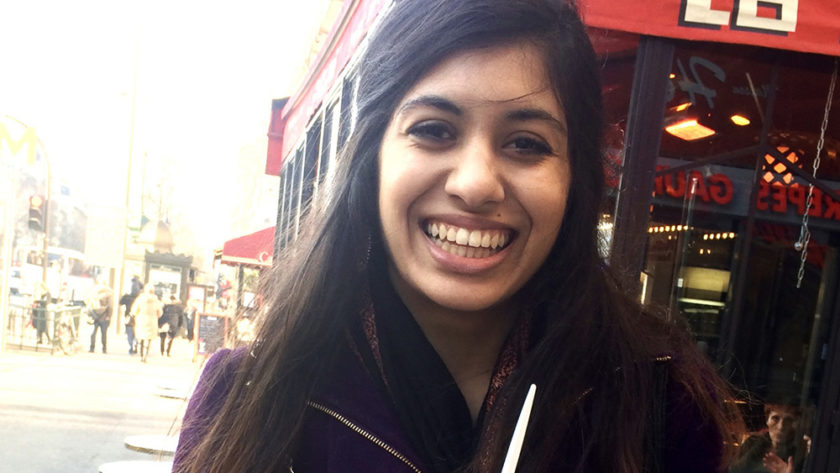 A day in the life of Sarah Qadir
French Major, Georgetown University
CUPA Spring 2016
Although my life in Paris varies greatly depending on the day, I often wake up at 9:30 to make my 11 a.m. classes at the Sorbonne.  I scarf down some cereal, then leave my studio in the 11th arrondissement, heading towards class.  I've been trying to explore the French music scene so I slip on my headphones in the metro and listen to two of my favorites, Kendji Girac and Indila.
After class, I'm hungry again so I go to Julien's, my favorite boulangerie across the street from CUPA.  I order my favorite, un italien, and say hi to whoever is at CUPA.  If I have another class that day, I'll try to finish up any last minute assignments, or else I'll head towards a park, usually Buttes de Chaumont or le Jardin de Luxembourg.
Next, it's back to la Sorbonne for my second course, either Modern Greek or Francophonie.  Afterwards, I stay after and chat with my friends from class as we walk to the metro.  Before going home, I stop by Place de la République, where there is always something exciting going on, whether that is a protest, a market, or even a concert.
At night, I chat with my host family over dinner.  My host mom likes to cook with Moroccan spices, so dinner is always flavorful and delicious.  We talk about our respective days, and my host dad, an actor, teaches me how to say French phrases with expression.  After we finish eating, if I'm not too tired I go out for a drink with friends and explore the Paris nightlife.  Otherwise, I head off to bed, excited and hopeful for the next day's adventures.